Video ID not provided: Please check your shortcode.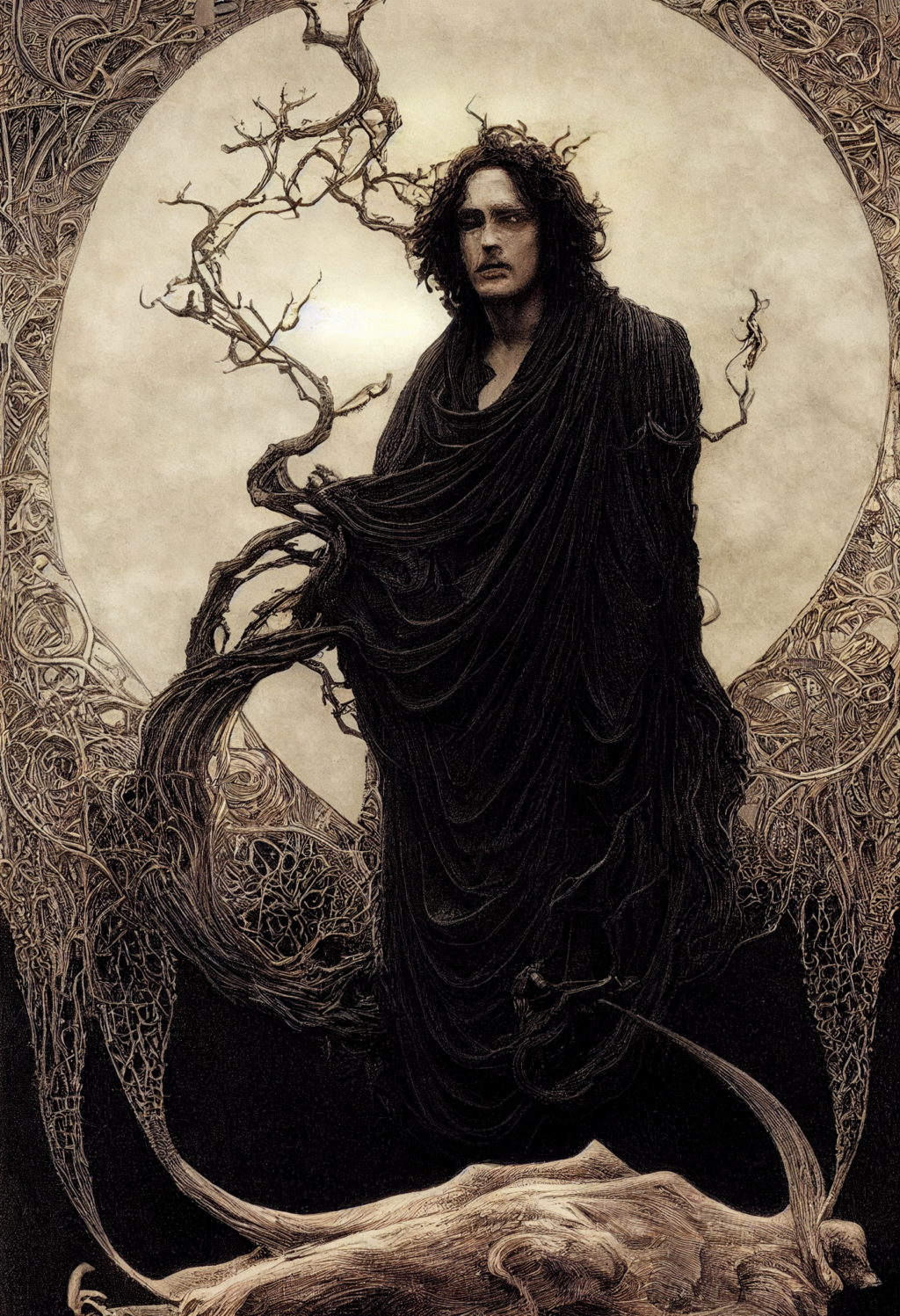 For me, it started with here – 3 September 2022

Someone on the Facebook Midjourney group said "Write a description of yourself and post the result".

loose-unit, autumn of days, Withnail, Bernard Black, can't find keys, style by jean delville, gustave dore and marco mazzoni, art nouveau, symbolist, visionary, gothic, pre – raphaelite –ar 3:5 –no teal, orange
Flattering I know, but I have at various points looked a bit like that – about 154,000 years ago when I was about the same age as Withnail and or Bernard.


Before this I'd mainly been using Midjourney to draw cats and design guitars etc. When this one turned up though I went down a rabbit hole which I've never really come out of.

So 3.5 months later, here we are.

I think the purpose of me writing all this is to document my descent into insanity, as I'm drawn deeper and deeper into the machine. I think we just crossed the sci-fi event-horizon.